The autumn breeze starts, the day is getting cold, the leadership care warms the heart - General Group Chairman Xu Xianping and his party visited Green Fiber Company
---
Autumn breeze is rising, the day is getting cold, the leadership care warm heart
General Group Chairman Xu Xianping and his party visited Green Fiber Company
On October 10, 2017, Xu Xianping, chairman of General Group, Luo Xiaofang, assistant general manager and other people accompanied by Zhuang Xiaoxiong, president of China Textile Institute and Wang Liwei, secretary of the party committee, visited Green Fiber Company to inspect and guide the work.
In the afternoon, accompanied by Mr. Jia Baoliang, General Manager and Mr. Li Kaizhan, Executive Vice General Manager of Green Fiber Company, Chairman Xu Xianping visited the solvent recovery workshop, raw liquid spinning workshop and finished product laboratory of "15,000 tons per year of new solvent method cellulose fiber industrialization project" and had a detailed understanding of the process of the whole production line and production process. During the visit, Chairman Xu Xianping pointed out that: first, attach great importance to and strengthen safety work, always keep safety production without slackening, and improve the safety awareness of workers; second, win by quality, put product quality in the first place, the products produced by our company should strictly control the quality, and win by quality in the market competition; third, control costs, constantly optimize the production line, reduce operating costs and construction costs.
Finally, Chairman Xu Xianping highly praised and fully affirmed the project construction and the work of the leadership team of Green Fiber.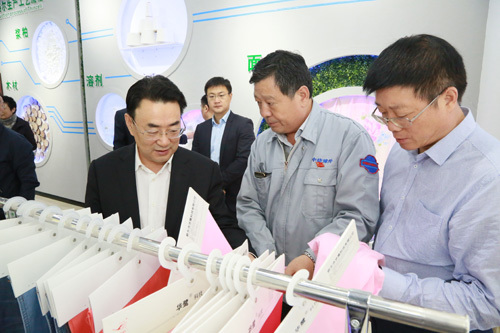 The picture shows the inspection site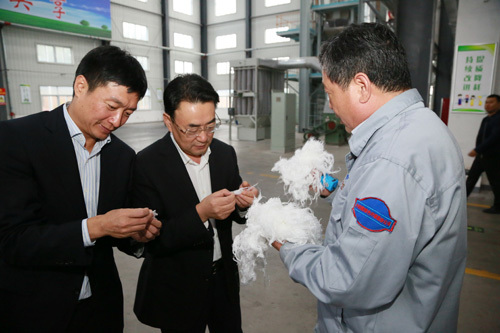 The picture shows the inspection site1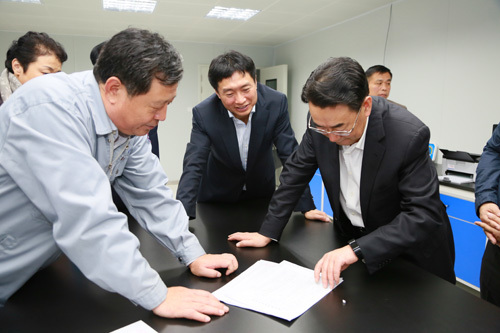 The picture shows the inspection site 2
  (图:郭冬冬/文:郭冬冬)