Liu Zhiwei, Vice General Manager of Safety Supervision Department of General Technology Group, visited Sinovel Green Fiber for research
---
Liu Zhiwei, Vice General Manager of Safety Supervision Department of General Technology Group, visited Sinovel Green Fiber for research
On September 8, Liu Zhiwei, deputy general manager of safety and supervision department of General Technology Group, and his three members went to Sinovel Green Fiber for research on energy saving and environmental protection, accompanied by Lv Hairong, deputy general manager of industrial management department of High-tech Material Group.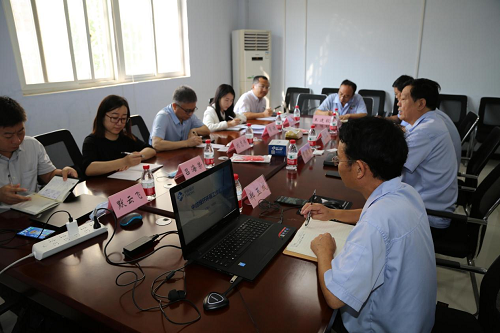 Firstly, the general manager of Sinovel Green Fiber, Jia Baoliang, introduced the company to Liu Zhiwei, and the deputy general manager, Zheng Yucheng, made a special report on environmental protection, and had an in-depth communication with Liu and the group experts on the impact of environmental protection policy on the development of Green Fiber and the energy saving and consumption reduction work of Green Fiber.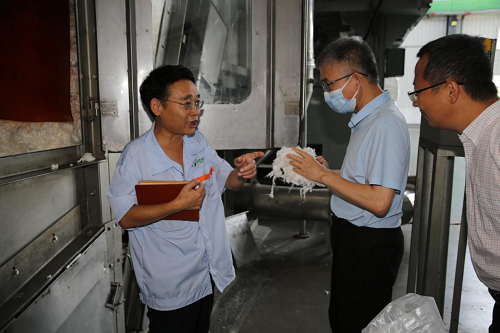 Afterwards, Mr. Liu went into the front line to investigate the production site and environmental protection facilities of Sinovel Green Fiber, Mr. Liu fully affirmed the achievements of Sinovel Green Fiber and pointed out that the green fiber industry has very low emissions of waste water, waste gas and waste residue and belongs to the green environmental protection industry, which should be developed and supported in depth and focused.